New Additions to Facebook & Messenger For
Star Wars
Day
Posted by
May 3, 2021 at
10:20 PM CST
In honor of May the Fourth, Disney is rolling out brand new Story and Feed stickers, messaging chat themes, a limited-edition AR filter and more features that are sure to transport you to a galaxy, far, far away. Check out just a small sample below!
•
Hashtag Deep Dive Custom Headers:
On both the #maythe4thbewithyou and #starwarsday deep dive pages, you'll find custom headers that change depending on whether your screen display mode is light side or dark side.
•
Facebook Feed & Stories Stickers:
Coming to Facebook feed and stories are 10 brand new
Star Wars
expression stickers, which include favorites like Chewbacca, R2-D2, and C-3PO, along with a few characters from
Star Wars: The Bad Batch
, the new animated
Star Wars
series that launches tomorrow on Disney+.
•
Avatars Stickers:
There are 3 new
Star Wars
Avatars expression stickers, one of which is inspired by
Star Wars: The Bad Batch
.
•
Messenger Chat Theme & Reactions:
Bring
Star Wars
to life in your own chats on Messenger and Instagram (when you upgrade to the new Messenger experience on Instagram!) with an all-new theme that will have your messages traveling through hyperspace. Along with a new chat backdrop, you can utilize the fun reaction emojis that feature characters like R2-D2, BB-8 and C-3PO.
•
Messenger AR Filter:
Cruise through the galaxy with the all-new Millennium Falcon AR effect. As you move your camera around, you can explore the cockpit of the legendary spacecraft and prepare to visit new planets.
Related Stories:
Movie News
*
The Story Of The Faithful Wookiee
To Stream On Disney+
*
>New Executive Vice President Of Physical Production At Lucasfilm Ltd.
*
Celebrating 5 Years Of
The Force Awakens
Television News
*
LEGO
Star Wars
Terrifying Tales Announced
*
Star Wars: The Bad Batch
- "War-Mantle" Now Streaming
*
YouTube Member Hired By ILM For Deepfake Work On
The Mandalorian
Literature News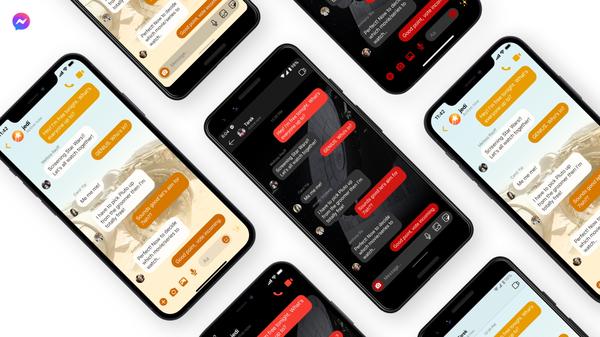 *
Star Wars: The High Republic: Tempest Runner
Audiobook Cast Announced
*
Star Wars: The High Republic Show
- Episode 4
*
Comic-Con@Home 2021:
Star Wars: The High Republic
– We Are All The Republic!
Gaming News
*
LEGO Star Wars: The Skywalker Saga
Game Release Delayed
*
Star Wars: Hunters
Video Game Just Revealed
*
Star Wars: The High Republic Show
- Episode 1
Fandom News
*
Disney Releases Poster Art For
Star Wars
: Galactic Starcruiser
*
Jonathan Rinzler's Family Is Asking For Help
*
Stephen Sansweet On Latest Episode Of Machtails From The Cantina
Book Reviews
*
The ForceCast Author Series With Special Guest E.K. Johnston
*
Star Wars: The Rise Of Skywalker Junior Novel
- Review
*
The Art Of Star Wars: The Rise Of Skywalker
Review
Jedi Council Forums
*
The Bad Batch 1.15 - Return to Kamino - Discussion Thread (Spoilers Allowed)
*
General post NJO Discussion thread.
*
Should Vong return in Disney Canon?
*
Pandemics in the Age of Globalization: Coronavirus (COVID-19) Discussion: See OP Warning
Birthdays!
Upcoming Birthdays & Anniversaries
8/11 -
Ian McDiarmid
8/12 -
Star Wars Celebration V (2010)
8/15 -
Star Wars: The Clone Wars (2008)
8/19 -
Ahmed Best