Employers increasingly rely on computer-based tools to assist them in hiring workers, monitoring worker performance, determining pay or promotions, and establishing terms and conditions of employment. Automatic resume-screening software, hiring software, chatbot software, video interviewing software, analytics software, and employee monitoring and worker management software allow employers to find efficiencies in day-to-day employee management. Software may scan resumes and prioritize the use of certain keywords, rate employees based on their keystrokes, facial expressions or speech patterns, and obtain information about qualifications and cognitive abilities before a hiring manager ever takes a second look.
On May 12, 2022, the U.S. Equal Employment Opportunity Commission (EEOC) and the U.S. Department of Justice (DOJ) issued separate guidance addressing employers' use of algorithms and artificial intelligence (AI) in employment-related decision-making. Both technical assistance documents focus specifically on how employers' use of these technologies may adversely impact individuals with disabilities and violate the Americans with Disabilities Act (ADA).
The EEOC's and the DOJ's Technical Assistance Documents
The EEOC's technical assistance document, "The Americans with Disabilities Act and the Use of Software, Algorithms, and Artificial Intelligence to Assess Job Applicants and Employees," largely cautions that employers' use of algorithmic decision-making tools without regard for reasonable accommodations may quickly run afoul of the ADA.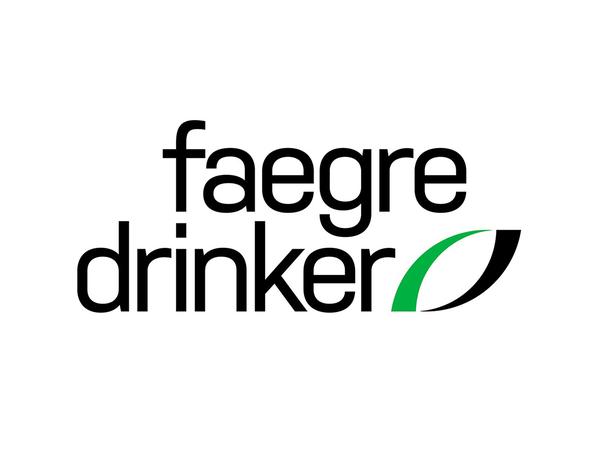 Similarly, the DOJ's technical assistance document, "Algorithms, Artificial Intelligence, and Disability Discrimination in Hiring," identifies ways that state and local government employers might use hiring technologies that could violate the ADA.
A. Providing Accommodations During the Assessment Process
As a foundational matter, algorithmic decision-making tools are designed to predict how a typical applicant or employee would perform in typical working conditions. But applicants and employees with disabilities may not present as "typical" — and may not perform in the workplace under "typical" conditions. Employers, therefore, must (1) provide reasonable accommodations during any automated assessment process; and (2) be cautious of AI that screens out applicants with disabilities, even if inadvertently. And in all cases, employers must avoid assessment tools that pose disability-related inquiries or constitute medical examinations under the ADA before a conditional offer of employment.
To illustrate its concerns, the EEOC and the DOJ offered multiple examples of potential assessment accessibility issues, including:
In these cases, the employer would be required to provide an accessible version of the assessment (i.e., one where answers are oral or a screen reader is used) as a reasonable accommodation, unless doing so would cause undue hardship. If it is not possible to make existing assessments accessible, alternative assessments must be offered, barring undue hardship.
B. Avoiding Impermissible Screen Outs
"Screen out" occurs when a disability prevents an applicant or employee from meeting — or lowers their performance on — selection criteria, resulting in the loss of a job opportunity. This is unlawful if the individual who is screened out is able to perform the essential functions of the job with or without a reasonable accommodation. The EEOC and the DOJ provide examples of how algorithmic decision-making tools may unlawfully screen out individuals on the basis of a disability, though the individual may be able to perform the essential functions of the job with or without a reasonable accommodation:
C. Avoiding Impermissible Inquiries
Both the EEOC and the DOJ also caution employers against the use of algorithmic decision-making tools that pose "disability-related inquiries." These are questions likely to elicit information about a disability, including simply asking whether an applicant or employee is an individual with a disability. They also include "medical examination" questions that seek information about an individual's physical or mental impairments or health prior to a conditional offer of employment.
Best Practices Going Forward
Finally, the EEOC and the DOJ highlight best practices for employers to comply with the ADA when using algorithmic decision-making tools. Specifically, the EEOC and DOJ encourage employers to:
What's Next?
The EEOC's and DOJ's technical assistance documents are among the first published guidance documents of any federal agency related to employers' use of AI. The documents are not surprising, though. The EEOC has been interested in the topic since at least October 2016, when it held a meeting on "Big Data in the Workplace." More recently, in December 2020, several senators wrote an open letter to the EEOC to request information about its oversight of hiring technologies. Among other questions, they asked if the EEOC planned to release any publications or provide any guidance on the use of data and technology in hiring. And in October 2021, the EEOC announced that it had launched an initiative on artificial intelligence and algorithmic fairness. So, while the EEOC's and the DOJ's technical assistance documents are among the first, they won't be the last. Employers should expect that the EEOC and the DOJ will continue to expand their research and regulation of employers' use of AI and how it implicates both the ADA and other federal anti-discrimination laws.