This week, the Justice Department and the Equal Employment Opportunities Commission (EEOC) launched a new joint initiative to combat the discrimination individuals with disabilities face in the federal recruitment process through embedded bias in artificial intelligence (AI). The bias arises from technology limitations as AI measures applicants' qualifications and abilities using computer-based tests, resumes, and video interviews.
Guidelines issued Thursday warn that software and algorithms used to pre-screen candidates in some cases may discriminate against applicants with disabilities and violate federal civil rights laws. Specifically, the initiative and supplemental guidance aim to enforce Title I of the Americans with Disabilities Act. Title 1 prohibits employers, employment agencies, labor organizations, and joint labor-management committees with 15 or more employees from discriminating based on disability.
"As our technology continues to rapidly advance, so too must our enforcement efforts to ensure that people with disabilities are not marginalized and left behind in a digital world," stated Justice's Civil Rights Division Assistant Attorney General Kristen Clarke.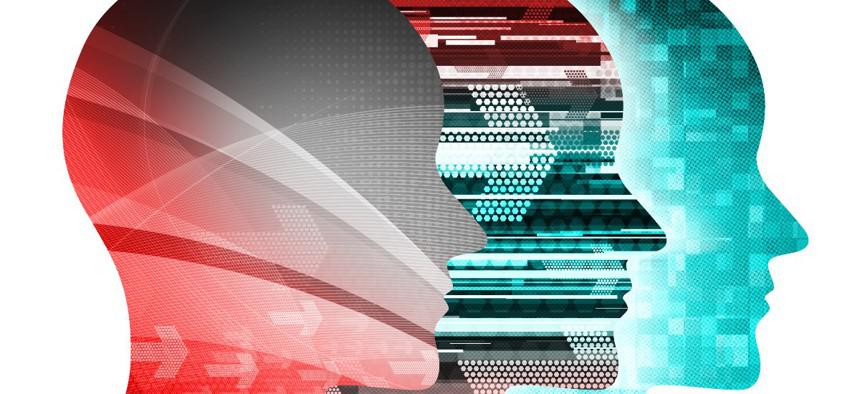 Federal, state, and local government entities must follow the guidelines, but they also apply to private sector companies, including federal contractors. EEOC Chair Charlotte Burrows stressed that the Commission and Justice Department are prepared to enforce the guidance.
In a candidate pre-screening algorithm, Chair Burrows gave the example that AI would screen out an employee with a disability such as depression if the software deems atypical their response to a question concerning optimism.
The effort comes after Chair Burrows introduced the Algorithmic Fairness Initiative in 2021 to ensure that new technologies used in hiring decisions are compliant with federal civil rights laws. At the time, EEOC found that more research was needed into the human and social factors entwined in the technology and that an AI risk management framework would need further assessment.
"According to the U.S. Bureau of Labor Statistics, individuals with disabilities are facing unemployment rates almost twice as high as other workers who do not have disabilities. Over 80 percent of employers use AI in some form in their broader work and their employment decision-making," stated Chair Borrows. "So, we thought it was important to make sure that we helped comport with civil rights laws instead of becoming a high-tech pathway to discrimination."
In March, the National Institute of Standards and Technology (NIST) also published a new set of recommendations on AI bias to create a standard for managing the technology. Last month, the Department of Commerce appointed 27 technology experts from various sectors to the National AI Advisory Committee to counsel the White House on AI issues.
When it comes to hiring software, the guidance recommends that agencies employ AI to evaluate job skills rather than sensory, manual, or communication assessments.