The Indian Institute of Technology in Guwahati (IIT-Guwahati), in partnership with a private player, has announced the launch of a postgraduate (PG) certificate programme in cybersecurity and a PG certificate programme in artificial intelligence (AI). The demand for cybersecurity domain experts has increased two-fold in the past year as tech-enabled solutions and digitalisation became a staple addition to institutions, governments, and organisations. This has globally increased the risk of security breaches as well.
The 8-month-long course focusing on cybersecurity will equip students with subjects that will help them become adept for careers as network security specialists, cybersecurity analysts, cybersecurity architects, cybersecurity managers, etc. The 9-month-long course on AI and deep learning will cover fundamental modules such as Python programming, data analytics, neural networks, computer vision, image recognition, etc. The course will prepare students for careers as AI and ML engineers, computer vision experts, software R&D engineers, cloud support engineers, etc.
A news report stated that the PG programmes have designed their pedagogy to cater to the latest industry requirements. Leading faculties from IIT-Guwahati and the industry player will conduct live instructor-led sessions over the weekends, along with prominent experts from relevant industries. The students will showcase their learnings and skills by participating in a Capstone project and solving real-world business problems.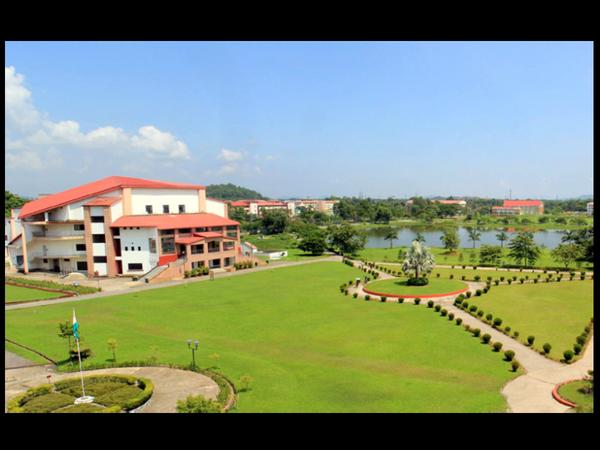 The courses are currently accepting applications from candidates who have scored at least 50% marks in a relevant bachelor's degree and have a minimum of two years of work experience in IT or software development. After the course, the students will receive certificates issued by the partner organisations. Speaking at the launch event, an official noted that IIT-Guwahati has been working to offer professional courses in futuristic areas of technology, science, and management. Since data science and AI-based technology have made rapid inroads through its seamless mechanisms and improved productivity through reduced human intervention, IIT-Guwahati has initiated undergraduate and doctoral programmes in the fields through its new Mehta Family School of Data Science and Artificial Intelligence.
With the greater adoption of technology, there is a growing need for people with the best-in-class technical skill sets to meet this demand. This public-private collaboration will fulfil the requirements for AI, deep learning, and cybersecurity across all sectors. The official informed that the curriculum is meticulously developed with foundational and advanced subjects to provide learners with comprehensive knowledge leading across these specialised domains conforming to industry requirements. These programmes will enable professionals to upgrade their skills, knowledge about evolving technologies, and upscale their career graphs.
Earlier this month, OpenGov Asia reported that IIT-Madras and an Indian Institute of Management, Ahmedabad (IIM-Ahmedabad)-incubated start-up, GUVI, are offering Python and AI upskilling courses for free. They are available to more than one million socially and economically disadvantaged youngsters in India. The Python and AI skills included in this initiative focus on face recognition technology that any beginner can master. The courses will be taught in various vernacular languages including English, Tamil, Hindi, and Telugu, among others. Free access to the courses will be available through a registration process enabled on GUVI's official website.