It's almost like Marvel Studios planned it. With the arrival of the full moon on January 17, we finally learned when Moon Knight, the next MCU TV series, will launch on Disney Plus: March 30, 2022.
And, honestly, we're delighted to hear that Moon Knight will be releasing pretty soon on Disney Plus. It seemed that we'd be waiting until May 2022 for the next Marvel Phase 4 project to arrive – that being Doctor Strange in the Multiverse of Madness. But Moon Knight's arrival in the next couple of months means that we'll have new MCU content to immerse ourselves in before then.
Moon Knight's release date was also accompanied by a first trailer for the Oscar Isaac-starring superhero TV series, and it looks darker, grittier and more surreal than what we've come to expect from Marvel. You can check out the official teaser below.
But those two things aren't the only items that you'll find in this Moon Knight hub. Below, we've compiled every piece of information that we know about the next MCU TV show, including its cast, potential plot points, how it'll tie into the wider MCU, and more. And, while you're here, read our Moon Knight trailer breakdown, which contains some intriguing blink and you'll miss moments, Easter eggs, comic book nods and more.
Possible spoilers follow for Moon Knight on Disney Plus. Turn back now if you don't want anything potentially ruined for you.
Moon Knight release date
Moon Knight release date: March 30, 2022
As we mentioned earlier, Moon Knight will launch on Disney Plus on Wednesday, March 30. It'll follow previous MCU TV shows including Loki, What If...? and Hawkeye in receiving a midweek release.
Marvel Studios president Kevin Feige told journalists at a WandaVision press day (via Collider) in January that Moon Knight will run for six episodes, too. That means that the series' final episode will arrive on May 11 – five days after Doctor Strange 2 will exclusively launch in theaters.
Each episode is expected to last between 40 to 50 minutes, which has become the standard episodic runtime for MCU TV shows. Mohamed Diab (Cairo 678) is supposedly directing four of those entries, with directing partners Justin Benson and Aaron Moorhead (The Twilight Zone, Synchronic) handling the other two.
However, a recent Cosmic Circus report suggests that George Clooney is directing one of Moon Knight's episodes, although it's unclear which entry he's helmed if the rumors are true.
Moon Knight trailer
Moon Knight trailer: here's the first official teaser
Moon Knight's first trailer was released on January 17, and gave us our best look at the mysterious MCU TV show yet.
The video opens on Oscar Issac's Steven Grant/Marc Spector, a former mercenary who has dissociative identity disorder (DID), a condition that means he has multiple personalities. Grant/Spector is struggling to sleep and says that he can't tell the difference between real life and dreams.
Ordinarily, you'd expect his sleep issues to be a result of his DID condition. But, as the trailer progresses, and in true Marvel fashion, it's clear that there's something bigger at play here.
The rest of the Moon Knight trailer is, to be frank, a wild and surreal ride. We see Grant/Spector pursued by an individual that we believe to be Khonshu, the ancient Egyptian moon god who grants superhuman abilities to Grant/Spector in the comics (and likely Isaac's live-action incarnation of the character).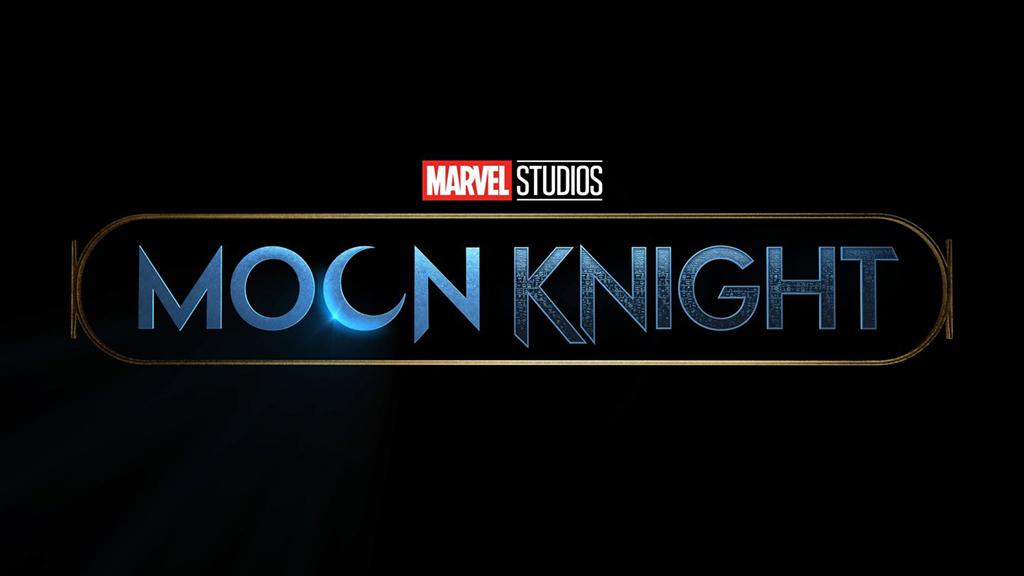 We also find out that Ethan Hawke (Dead Poets Society, The Black Phone) is playing a cult leader-style villain called Arthur Harrow, we learn that Grant/Spector doesn't realize that he's a superpowered individual or that he has multiple identities, and we get a glimpse of just how strong Moon Knight is – the antihero pummelling what appears to be a werewolf or ancient Egyptian jackal in a museum's public bathroom.
We've taken a look at six things you may have missed from Moon Knight's first trailer, so read our article for more details about the show's potential plot, villains, Grant/Spector's story arc, and more.
Moon Knight cast
Moon Knight cast: who is playing who?
Details are still pretty thin on the ground, so we only have pieces of confirmed casting news to go on for now:
As if we needed proof that the MCU's Disney Plus shows are just as big a deal as the movies, Marvel has lined up a genuine silver screen star to lead the Moon Knight cast: Oscar Isaac, star of the latest Star Wars trilogy and Denis Villeneuve's Dune. Isaac will play Moon Knight, as well as Grant, Spector and any other of the character's multiple personas.
Hawke, meanwhile, was only known to be playing an unnamed villain until the show's first teaser dropped online. Thanks to the subtitles on the YouTube version of the trailer, we've learned that he's playing a character called Arthur Harrow. In the comics, Harrow is a bit-part villain who only appears in one issue – April 1985's Moon Knight #2 – as a scientist who conducts experiments on human subjects to learn how to permanently eliminate people's pain.
Here, though, Harrow has been reworked as something of a cult leader, with Hawke telling The Seth Meyers show (via The Hollywood Reporter): "I've based my character on David Koresh", i.e. the leader of the Branch Davidian cult responsible for the Waco siege in 1993. It seems that Harrow wants to help people unlock their true potential. We see him telling Grant/Spector to "unleash their chaos" in the trailer, so it's a distinct possibility.
We also believe that Hawke's character will actually be a combination of two comic book characters. Reddit users have proposed the theory that Hawke will portray an amalgamation of Harrow and a pyrokinetic supervillain called the Sun King, who has bipolar disorder. Marvel has a history for trying to throw viewers off the scent about who the real villain is in its movies and TV shows, so we wouldn't be shocked if they've done likewise here.
Meanwhile, May Calamawy has been cast in an undisclosed role, according to Deadline. She could be playing Isaac's potential love interest in Marlene Alraune, but we think it's more likely that she's the voice of Layla, who Grant/Spector speaks to over the phone in the trailer.
ScreenRant has previously reported that Gaspard Ulliel (Hannibal Rising) has joined the Moon Knight cast as villain Anton Mogart, aka Midnight Man, but this is currently unconfirmed. Ulliel's projects page, on talent agency website Hamilton Hodell, had teased his involvement, but his portfolio has been altered since ScreenRant's initial report. So it's unclear if he's part of the cast or not.
Moon Knight story
Moon Knight story: what will the plot be about?
Here's the official synopsis for Marvel Studios' Moon Knight, as described on Marvel.com: "The series follows Steven Grant (Isaac), a mild-mannered gift-shop employee, who becomes plagued with blackouts and memories of another life. Steven discovers he has dissociative identity disorder (DID) and shares a body with mercenary Marc Spector. As Steven/Marc's enemies converge upon them, they must navigate their complex identities while thrust into a deadly mystery among the powerful gods of Egypt. "
Meanwhile, Disney's official summary (via Deadline) described Moon Knight as a "new globetrotting action-adventure series featuring a complex vigilante who suffers from dissociative identity disorder (DID). The multiple identities who live inside him find themselves thrust into a deadly war of the gods against the backdrop of modern and ancient Egypt."
Neither of those provide much in the way of story threads, so we've dug into Marvel's comic archives to provide further context. We're nice like that, dear reader.
Created by writer Doug Moench and artist Don Perlin, Moon Knight made his comic book debut in Werewolf by Night #32 in August 1975. He originally appeared as an antagonist to the story's lycanthropic hero – hence all that werewolf-related moon and silver iconography – but eventually came to terms with the idea that the titular Jack Russell (yes, that's the werewolf's real name) was a victim rather than a villain.
Marvel didn't take long to realize they had a star on their hands and – after several further guest appearances in the late '70s that that emphasized Moon Knight's heroic side –gave him his own series. The first issue landed in November 1980 and has been ongoing ever since.
In the comics, Spector is a former US marine who becomes a conduit for Egyptian moon god Khonshu, giving him super-strength, speed and endurance that are influenced by the phases of the moon. He's also a Batman-like vigilante, with a fortune, arsenal of specialist gadgets to match, and army training that make him a formidable long-range and hand-to-hand combatant.
What makes Moon Knight a particularly intriguing addition to the MCU, though, is the fact he has DID. The condition means that Marc Spector has many alter-egos – most notably taxicab driver Jake Lockley and billionaire businessman Steven Grant – that help him to move through a variety of social environments. For Moon Knight's TV show, however, Grant has been reinvented as a lowly museum shop employee, while Lockley hasn't been confirmed to appear just yet.
Circling back to the show's synopsis provides several clues about what to expect from the show, too.
Firstly, Marc Spector's DID is going to be an important component of Moon Knight's live-action arc. In December 2020, Marvel Studios president Kevin Feige told Emmy magazine that "the mental health aspect is a unique aspect of the program". So we're hoping Marvel will explore the subject with the sensitivity that characterized WandaVision's powerful exploration of grief and trauma.
Feige also pointed out that "it's been a while since we've had an action hero who jumps out of buildings and gets into fights," suggesting that we'll be getting plenty of Batman-style action when Marvel's own caped crusader decides to take the law into his own hands.
The "deadly war of the gods" line, meanwhile, could open the door to more ancient Egyptian gods appearing in Moon Knight. The trailer provided a fun little Easter egg that may hint at Sobek, god of the Nile River and patron god of the military, featuring in some capacity. We also see statues of Ra, Osiris and Anubis at one point, so any one of those could appear – especially the latter, what with the possibility that the creature Moon Knight fights in the trailer is a jackal.
Horror elements traditionally associated with Moon Knight could also bring his story into the supernatural orbit. Elizabeth Olsen (Wanda Maximoff/Scarlet Witch) has already described Doctor Strange 2 as "a very scary movie", while there could also be links with the upcoming Mahershala Ali-starring Blade reboot, too.
Don't forget, we heard the Daywalker's voice talking to Dane Whitman in Eternals' end credits tease, so this could be the start of a recruitment drive for the Midnight Sons. This Avengers-like group deals with supernatural threats, and has boasted characters like Wong, Iron Fist, Punisher, Ghost Rider and Doctor Strange on its roster in the comics. Could they join forces in the MCU? We'd like to see it happen.
Moon Knight in the MCU
Moon Knight in the MCU: will he star in a Marvel movie?
We certainly believe so. With a major A-list star in Isaac on board, it's only a matter of time (in our view) before Moon Knight makes the leap from his own Disney Plus show to a Marvel movie.
As we speculated above, that could be as part of the MCU's potential live-action Midnight Sons. He could have a cameo in the upcoming Blade film, which may even lead into Midnight Sons or another fantasy/magic-based Marvel property alongside Blade, Black Knight and Doctor Strange.
Moon Knight has also been a part of the Avengers and Heroes for Hire line-ups in the comics, too. Given that the world needs a new Avengers team, and Shang-Chi and She-Hulk's MCU appearances possibly teasing a Heroes for Hire team-up, Moon Knight could be part of either in an ensemble superhero flick. Make it happen, Marvel.