Subhash K Jha
Published: 07 Aug 2021, 12:54 PM
Engagement:
0
Last week on
Indian Idol
star-guest Randhir Kapoor made what is possibly the worst gaffe in the history of Indian television.
The episode was devoted to Randhir's illustrious father Raj Kapoor. Contestant Arunita Kanjilal sang the incomparable Lata Mangeshkar's
Ek Radha Ek Meera
from Randhir's father Raj Kapoor's last directorial the blockbuster
Ram Teri Ganga Maili
in 1985.
The girl did a competent job of imitating Lataji. But as usual judges Himesh Reshammiya and Anu Malik jumped out of their seats and behaved as though they had just witnessed the Second Coming.
Randhir Kapoor, in all his pre-paid enthusiasm, went even further. He extolled, "This is among the best compositions of Laxmikant-Pyarelal."
Errrr....fact-check, google-search? Or better still a quick look at the credits in his home productions would have informed Randhir Saab that
Ek radha ek meera
is composed not by Laxmikant-Pyarelal, but by Ravindra Jain.
How could the son of the distinguished director of
Ram Teri Ganga Maili
come up with such a ghastly bloomer, and that too in full public view with two so-called music composers Himesh Reshammiya and Anu Malik cheering Randhir's statement as though they had just heard the Indian Constitution being read out in the parliament?
When a mistake as grave as this goes uncorrected, the entire history of Indian cinema is distorted. You are taking away credit from a very tal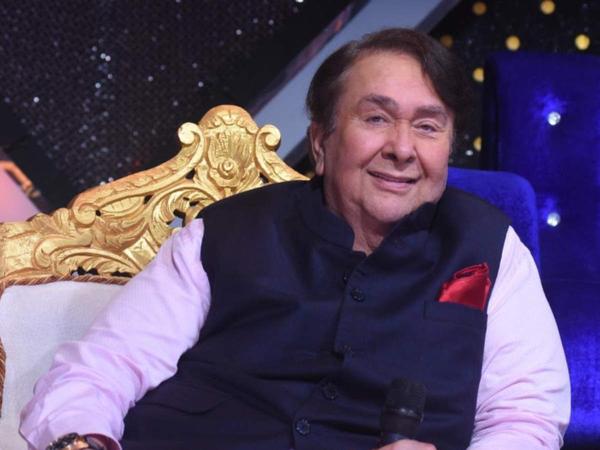 ented music composer (who is no more and therefore unable to protest) and giving it to the wrong people.
Of course Laxmikant-Pyarelal were great composers who gave outstanding music in Raj Kapoor's
Bobby
and
Satyam Shivam Sunderam
. But after these back-to-back colossal musicals, Raj Saab took a break from Laxmikant-Pyarelal and signed Ravindra Jain to do the music in his next two films
Ram Teri Ganga Maili
and
Heena
. The latter was eventually directed by Randhir after his father passed away.
He should have been better informed.
But the worst was yet to come. After crediting the wrong composers for
Ek radha ek meera
, Randhir Kapoor went on to rave, "So what if Lataji is not here, Arunita is here."
What do we say to this? There can never be another Lataji in the history of human civilization. Even Raj Kapoor acknowledged that. Just because one is paid to praise a contestant one can't go overboard to the extent of losing all objectivity and credibility.
Incidentally,
Ek Radha Ek Meera
which Ravindra Jain wrote and composed, has a history. Raj Kapoor heard Jain performing the song live on stage at a function. Raj Saab was so bowled over by the words and tune that he went up on stage gave a token amount of Rs 10 in Jain's hand and said, "This song is mine."
Little did Raj Saab know that some day in the distant future his son would make such a mockery of the classic.
entertainment
Randhir Kapoor
Indian Idol