This duo has gained more traction than ever before within the crypto community. With these altcoins' rise in popularity and use cases, new futuristic coins are continuously being developed with spectacular prospects.
Hence, this article will examine the potential of a new generation token, RoboApe Token (RBA), in the meme cryptocurrency space.
Ethereum (ETH) - Can The Big Get Bigger?
The second-biggest cryptocurrency in terms of market capitalisation, Ethereum (ETH), was launched by Vitalik Burstein in 2013.
Being the strongest competitor to Bitcoin (BTC), Ethereum started gaining more investors after entering the NFT market. NFT marketplaces help creators sell their virtual art in the form of digital data stored on a blockchain.
Ethereum (ETH) has expanded its vision of being a global computer network that links users to a decentralised applications (dApps) marketplace offering unmatchable efficiency and security to the users.
Moreover, Ethereum is also used for various innovative applications in the finance sector, web sector, gaming industry, advertising industry, identity management, and supply chain management.
The most important use case of Ethereum(ETH) occurred when the Decentralised Finance (DeFi) space started emerging in 2020. The ability to automate financial services like borrowing and lending money without the need for middlemen associated with a traditional bank seemed to be a revolutionary idea.
Besides all these uses, Ethereum acts as an Alternative investment tool for most. Its historical price trend and technological advancements suggest it is a great investment idea for the future.
Cardano (ADA) - Solid Foundations
Cardano (ADA) was founded by the co-founder of Ethereum (ETH), Charles Hoskinson. The latter has framed Cardano's technology and development as having improved on learnings from the challenges faced by Ethereum's launch.
Cardano primarily provides competition in the decentralised finance (DeFi) and the decentralised application (dApps) space. That is, it acts as a core competitor to Ethereum.
Cardano relies on its native ADA coin, a third-generation blockchain protocol, to operate its PoS blockchain.
Additionally, Cardano has been designed to address problems encountered by Ethereum, such as the appearance of controversial hard forks and the requirement of Ethereum's programming language, Solidity.
Cardano is an environmentally-friendly cryptocurrency that uses just six-gigawatt hours of energy per year compared to bitcoin. Having so many use cases, the only thing that could be keeping it down in the crypto race is its market value, which could be attributed to the recent bear activity.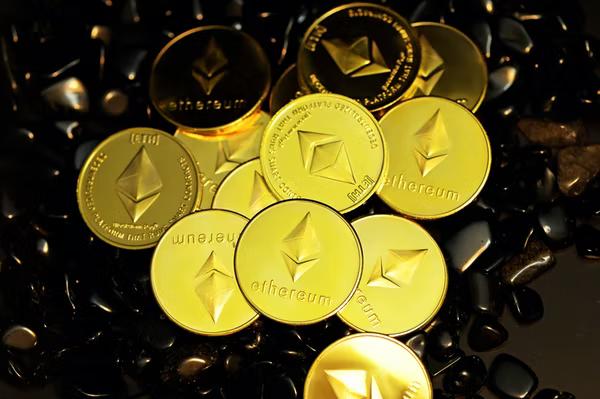 Therefore, even if Cardano can't make it to the top, it has the potential to prove its stance in the future.
RoboApe Token (RBA) - From The Ground Up
RoboApe Token (RBA) is a brand-new token primed to soon establish itself as a meme token in the cryptocurrency market. Due to the increasing demand for meme coins, RoboApe could be a fantastic investment opportunity.
The community established around RoboApe have faith that it will rapidly expand and create one of the most unified crypto communities on the market. Those interested in virtual sectors, meme communities, the gaming industry and even the financial sector could find their place among the RoboApe community. This is important as strong communities, such as SHIBArmy, can support crypto projects through tough times and often see them climb higher than those who ignore the community.
RoboApe currency is based on the Ethereum (ETH) underlying technology and is available for presale now through its website.
RoboApe will be released in five parts, beginning with a DeFi platform for meme and cryptocurrency fans.
Further, RoboApe plans to create its educational institution, which will give free training to individuals in the cryptocurrency area as time progresses. Creating a more knowledgeable community will allow them to provide feedback to developers and grow the project together.
RoboApe (RBA)has also planned charity events and virtual sports competitions called RoboApe eSports tournaments, rewarding participants and donating funds to humanitarian organisations.
In their last phase, they will concentrate on developing a marketplace for NFTs that will enable people to mint and sell NFTs to satisfy their creative appetite. Given the size of the NFT market, this could serve as a lucrative endeavour for RoboApe.
Despite being a meme coin, it deviates from the conventional definition since it offers many use cases as a "fun"-linked cryptocurrency. Providing utility alongside a simple meme is almost essential at this stage of cryptocurrency as memes for memes' sake seem to be a thing of the past.
As a result, it is recommended to invest during the asset's development phase, as doing so might provide enormous profits as the asset's value grows. All investments carry risks but provided you believe in the future of a project the returns could be far beyond expectations.
The Take Away
The cryptocurrency space is undergoing immense changes as time passes and technology advances. Thus investing in a new generation of tokens like RoboApe Token(RBA) can provide an opportunity to make huge wealth.
Meanwhile, investing in relatively stable cryptocurrencies like Ethereum(ETH) and Cardano(ADA) should stabilise the investor's portfolio.
To Find Out More About The RoboApe Presale:
Presale: https://ape.roboape.io/register
Website: http://roboape.io/
Telegram: https://t.me/ROBOAPE_OFFICIAL
Twitter: https://twitter.com/ROBOAPE_TOKEN
Instagram: https://www.instagram.com/roboapetoken