The metaverse, regarded by many as the next frontier in digital commerce, does not, on its surface, appear to offer many benefits to an industry with a core mission of providing a physical space for guests to use and occupy. However, there are many opportunities that the metaverse may offer to owners, operators, licensors, managers, and other participants in the hospitality industry that should not be ignored.
What is the Metaverse?
The metaverse is a term used to describe a digital space that allows social interactions, frequently through use of a digital avatar by the user. Built largely using decentralized, blockchain technology instead of centralized servers, the metaverse consists of immersive, three-dimensional experiences, persistent and traceable digital assets, and a strong social component. The metaverse is still in its infancy, so many of the uses for the metaverse remain aspirational; however, metaverse platforms have already seen a great deal of activity and commerce. Meanwhile, technology companies are working to produce the next-generation consumer electronics that they hope will make the metaverse a more common location for commerce.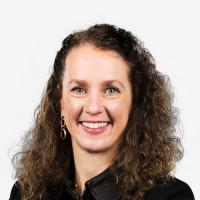 The Business Case for the Hospitality Industry
The hospitality industry may find the metaverse useful in enhancing marketing and guest experiences.
Immersive virtual tours of hotel properties and the surrounding area may allow potential customers to explore all aspects of the property and its surroundings before booking. Operators may also add additional booking options or promotions within the virtual tour to increase exposure to customers.
Creating hybrid, in-person and remote events, such as conferences, weddings, or other celebrations, is also possible through the metaverse. This would allow guests on-site to interact with those who are not physically present at the property for an integrated experience and possible additional revenue streams.
Significantly, numerous outlets have identified the metaverse as one of the top emerging trends in technology. As its popularity grows, the metaverse will become an important location for the hospitality industry to interact with and market to its customer base.
Legal Issues to Consider
Ready to Enter?
As we move into the future, the metaverse appears poised to provide a tremendous opportunity for the hospitality industry to connect directly with consumers in an interactive way that was until recently considered science fiction. But like every new frontier, technological or otherwise, there are legal and regulatory hurdles to consider and overcome. Some are familiar, while others are novel.
[View source.]