Amazon Web Services (AWS) has become a member of Q-NEXT, a quantum research center developing the science and technology for controlling and distributing quantum information. Q-NEXT's mission is to furthers quantum R&D and help create a quantum ecosystem by bringing together science organizations and commercial businesses to solve quantum technology challenges. With AWS as a member, Q-NEXT now comprises 13 companies, 10 universities and three DOE national laboratories.
"AWS is investing in quantum technologies because we believe in the long-term promise of the field," Simone Severini, director of quantum computing at AWS.
The field is known as quantum information science. In it, researchers manipulate the fundamental features of nature — at the level of the molecule or smaller — for practical use. The innovations are expected to be revolutionary. They could lead to impenetrable information networks and powerful computers that can solve today's intractable problems.
AWS expanded into quantum computing in 2019 with the launch of Amazon Braket. The quantum computing service gives researchers access to different types of quantum hardware and circuit simulators for running and testing quantum applications. In 2021, the company opened the AWS Center for Quantum Computing, focused on development of quantum computing hardware and applications based on superconducting qubits.
The company also created the Amazon Quantum Solutions Lab to help customers with finding applications of quantum computing inside their organizations, as well as address customer problems that could be tackled through existing high performance computing solutions.
"We could not be more delighted that AWS has joined our collaboration," said Q-NEXT Director David Awschalom, who is also an Argonne senior scientist, the Liew Family professor of molecular engineering and vice dean for research and infrastructure at the University of Chicago Pritzker School of Molecular Engineering, and the director of the Chicago Quantum Exchange. ​"AWS has always been at the cutting edge of innovation. Now it is developing cloud quantum services, building a quantum computer, and applying quantum algorithms to real-world problems. Their engineering expertise and experience with tech consumers will be invaluable to Q-NEXT as we develop next-generation technologies that promise to improve our everyday lives."
source: Leah, Hesla, Argonne National Laboratory
Related Posts
Filed Under: Collaboration, Future Technology, Government, News, Quantum Computing, Research / Education Tagged With: amazon web services, ANL, Argonne National Laboratory, AWS, Q-NEXT, quantum computing, quantum science, Weekly Newsletter Articles
Leave a Comment Cancel reply
*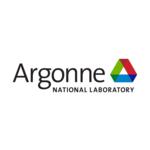 *
Resource Links:
Recent Videos
Latest Video
Recent Videos
Industry Perspectives
White Papers
Be (More) Wrong Faster – Dumbing Down Artificial Intelligence with Bad Data
In this white paper, our friends over at Profisee discuss how Master Data Management (MDM) will put your organization on the fast track to automating processes and decisions while minimizingresource requirements, while simultaneously eliminating the risks associated with feeding AI and ML datathat is not fully trusted. In turn, your digital business transformation will be accelerated and your competitiveedge will be rock solid.
DownloadSee More White Papers »
Find us on:
Featured Job
Principal HPC Systems Administration Specialist - File Systems
Argonne National Laboratory
Lemont
Learn More »
Other Jobs
See all Jobs | Post a Job
Copyright © 2022
Return to top of page
Copyright © 2022 · News Theme for Inside HPC on Genesis Framework · WordPress · Log in