Three technology shifts driving the 4G market momentum
The introduction of 4G has relied on three related technology shifts:
These three technologies have co-created the market momentum for 4G, where the widespread build of 4G network coverage and capacity was the foundation. Universal smartphone penetration has made it possible for a single type of device and two global operating systems to attract a broad portfolio of application developers and apps. Centralized clouds host all applications by leveraging hyperscale economics. After more than a decade with 4G, we are still seeing an annualized traffic growth of 46%.
"The 4G ecosystem connects billions of smartphone users via hundreds of mobile networks to millions of apps."
When it comes to 5G, this landscape is more complex and multifaceted.
4G and Wi-Fi dominate wireless networking today: 4G for nationwide coverage indoors and outdoors; Wi-Fi for homes and public hotspots, and as part of businesses IT infrastructure.4G is a fundamental enabler for the app economy and is evolving to support both fixed and mobile broadband, and cellular IoT applications.
The fifth generation of cellular networking technology is a game changer on multiple fronts, as outlined in a previous blog, titled Five reasons why 5G make the difference. 5G is unique in that it is the first cellular generation shaping consumer and business connectivity, starting as mobile and fixed wireless applications in both public and private network builds at the same time.
Beyond a step change in capabilities, 5G can be deployed with two new business models: as a dedicated slice of a public network or as a private network.
2021 represents the third year in the deployment cycle. Tier 1 service providers have built networks in the low-, mid-, and high-band spectrum faster than any other previous technology. The time-to-market lag between the US and China has disappeared. Today there are more than 900 5G devices announced in a vibrant device ecosystem, half of them being smartphones. One quarter of these devices target the fixed broadband access market, an application supported in 90% of the 5G networks launched up until mid-2021.
"5G is one of five interrelated technology disruptions shaping the digital economy this decade."
Application hosting takes place at two primary locations today. Business applications reside at business premises and in centralized public clouds, hosted in hyper-scale data centers. Consumer applications live in the same centralized clouds. These classic approaches represent two ends of the opportunity space. The on-premises option offers high performance, high security, and full control with limited network limitations between servers and users. The cloud-based option is at the remote end at a low cost but with distance and capability limitations between servers and users.
There are a large variety of interpretations regarding where the edge is located. In this context, we will focus on edge computing at two main locations, a network edge based in major metropolitan areas and a premises-based edge for advanced industrial applications. Performance-sensitive cloud-based applications move close enough to users and devices to avoid network-related performance constraints. Applications can move from premises-based servers to network edge locations to reduce costs without sacrificing performance when leveraging 5G.
The exact location of the network edge is driven by three different trends: The centralization of radio network functionality, the decentralization of packet core user-plane functionality, and the decentralization of cloud capabilities. All three capabilities remain vital and are likely to be collocated to serve large metropolitan areas.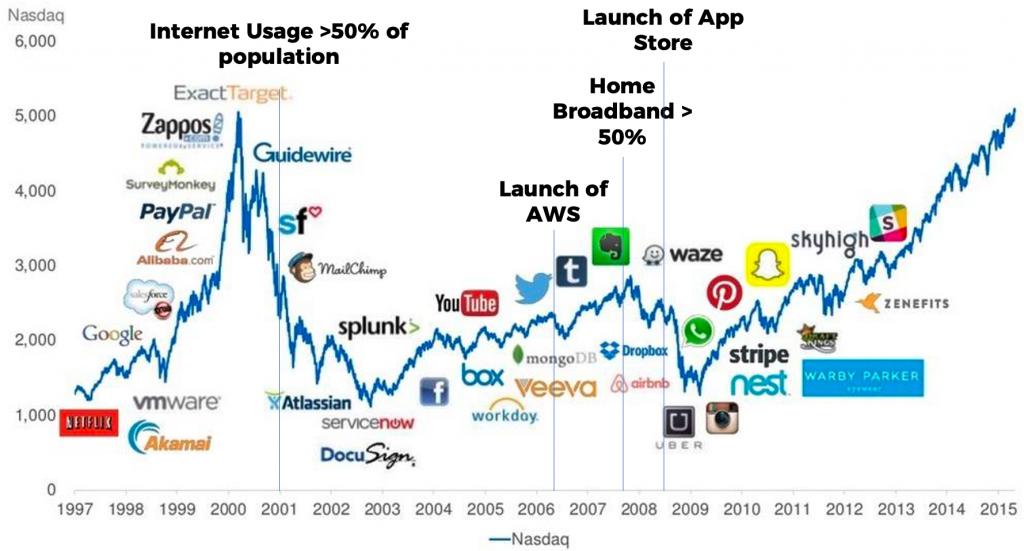 Edge computing and 5G complement each other for business-critical applications. 5G core capabilities and edge computing topology have strong interdependencies. 5G is not the only type of access you can consider for edge computing, but 5G and edge computing reinforce each other.
"5G and cloud give each other an edge when combined at business premises or in a network edge."
The need for connectivity to a device is vital for IoT applications. The traffic patterns and revenue potential vary significantly with the type of industry and devices in use. IoT uses a mix of cellular, short-range radio, and wired connectivity options today, with the cellular options starting with 2G, 3G, 4G, SIM cards, and traffic-based business models. Cellular connectivity supports two distinct market segments today. Broadband IoT uses standard 4G with medium traffic patterns and lower revenue per device than smartphones. Massive IoT uses 2G or 3G, and the Cat-M1 and NB-IoT dialects of 4G with low data traffic volumes and low monthly revenues for each device.
5G is a new connectivity option opening up two new IoT segments. Critical IoT refers to performance critical IoT applications characterized by high traffic volumes, low latency, high reliability and availability, and the flexibility provided by wireless connectivity. Industry Automation IoT has similar requirements but focuses on industrial applications in geographically limited areas. Powerful low latency connections enable the collection of larger data volumes in devices for processing at the edge. Powerful connections also allow for moving computing, memory, and battery capabilities from IoT devices to a nearby edge computing site. This shift enables lighter and cheaper devices with longer battery life.
The first two cellular IoT market segments, massive and broadband IoT, are mature and growing. Critical and industry automation IoT relies on 5G network standards. Service providers and industry segment leaders must collaborate closely to unlock new use cases. 5G network roll-out and development of critical and industry automation IoT use cases are happening in parallel.
"Enhanced mobile broadband and fixed wireless access drive the coverage build, IoT leverages slices of the new 5G capabilities."
Artificial intelligence (AI) and machine learning (ML) affect both traffic and network operations.Both technologies play a crucial role in making sense of already collected data, either processed locally in devices or remotely at the edge, with reliable and robust networks in between. The growing complexity in networks, more dynamic traffic patterns, and increasing cost pressures have paved the way for introducing AI and ML as essential network operations tools.
The next big wave concerns a significant increase in data collection and data modeling to secure an accurate representation of human and physical objects and networks. The creation of digital twins, and keeping them accurate and updated in real time, is a very data-intensive job. Physical separation of data generation and where it is processed and interpreted raise the bar on network requirements for capacity, latency, reliability, and security.
AI capabilities in 5G smartphones and at edge computing sites are an exciting development area. AI for the management of the network is possible today and is accelerating with growing network complexity.
"Artificial intelligence is both an enabler and a driver for 5G."
Today we can access virtual reality (VR) applications through goggles wired to a powerful desktop computer or by using our smartphones for augmented reality (AR) applications. This movement started with entertainment applications for consumers and, more recently, by bridging into business applications to improve buying experiences and enable remote education and training. Both AR and VR need high local rendering capabilities or network connectivity, allowing for the streaming of videos rendered remotely. The first approach limits the use of devices wired to a desktop PC nearby. The second approach requires a network with capacity and latency to support remote rendering at the edge.
The next big wave will focus on devices for mixed and augmented reality untethered from a desktop PC. The first AR will be integrated into smartphones and the second, the next generation of glasses intended for flexible use without wires. AR can also play a crucial role in knowledge transfer chains. Today, professionals are trained through books, articles, and videos to build skills before they're needed. In an AR-powered world, we can access specific knowledge in real-time when we need it. The augmentation of experiences is not limited to video and graphics; audio can also be of great value add for consumer and business applications.
AR first appeared in 5G-powered smartphones. Innovations tied to dedicated untethered XR devices are an exciting innovation area that would not be possible without 5G networks and edge computing.
"We read cookbooks, our children find recipes on YouTube, and AR will augment our grandchildren's culinary skills."
Summary and key takeaways
The market momentum for 5G is strong on its own merits, but the combined forces with edge computing, IoT, AI, and XR make it all the more exciting. These five technologies represent a strong cluster together with other technologies piggybacking on them. We can expect the next generation of tech unicorns shaping this decade to rely on a unique combination of these five technologies. For deeper dives into micro-segments of each technology, check out the 5G Things recordings from October 2020.
Practitioner's Guide to 5G for Business - Five episodes during the fall 2021
If you signed up to the Practitioner's Guide in 2020, you'll receive email when new episodes are published.
If you're new to the Practitioner's Guide to 5G for Business, you're welcome to sign up here for an exciting series. In addition to the blog posts, you can expect one-page cheat sheets that summarize each topic. We're also keen to support you in how you and your team can leverage this material and take conversations further at the intersection of service providers and enterprises.
Sign up for full guide
Read previous blogs in the series:
Introduction to A Practitioner's Guide to 5G for Business
Episode 1:Five reasons why 5G makes a difference