Hardware⋮ReportBy Usman Pirzada Share Tweet Submit
We have a pretty huge leak today with lots of new details on Intel's upcoming Skylake processors. To begin with, Microsoft is removing support for the EHCI host controller (USB 2.0 spec) and keeping only the xHCI host controller spec (also known as the universal USB 3.0 specification). While the USB 3.0 spec is backward compatible with most USB 2.0 and 1.0 functions, installing windows 7 via USB will not be one of them (source: EXPReview).
A stock die render of a Skylake chip. @ Intel Public Domain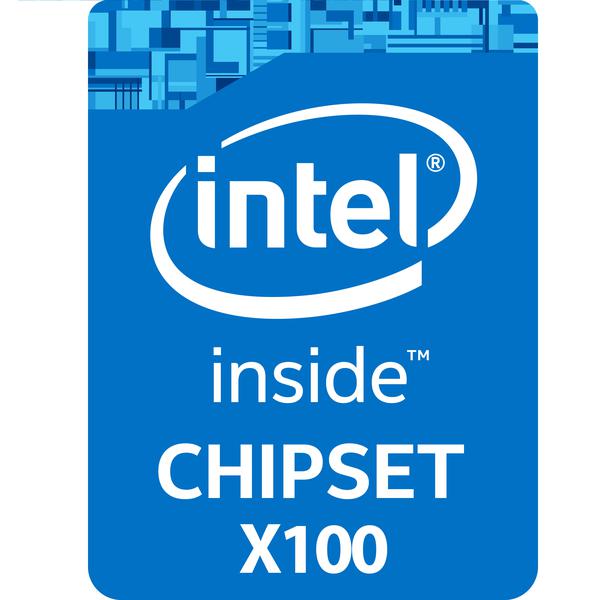 I have to admit one thing though, Intel has absolute plausible deniability on this. No one can claim with 100% certaintythat they are in league with Microsoft in trying to push Windows 7 users to finally get a move on. The reason for that is that the discarding of EHCI was inevitable sooner or later, and while they could have taken steps to remedy the problem easily, they have no compulsion to do so.The problem begins with the fact that Windows 7 does not have the code to support master xHCI based installation via USB, with only installation over EHCI allowed.
You might be thinking that one can always take the bootable DVD route and even though research indicates that dependence on optical drives is diminishing by the second, it has its own caveats. You better hope that your motherboard has a PS/2 port because even while installing from a DVD, the USB ports wont work (during the install setup). If you have just one PS/2 port you will have to switch your PS/2 based mouse and keyboard as required through the entire process. All this means that Windows 7 will be very very troublesome for people to install and in most of the cases, people will consider it not worth the effort. Even if you do get it to work, the lack of EHCI means there might be unforeseen compatibility issues in the future. Effectively, from Skylake, and thanks to Intel's spec upgrade, Windows 7 is now officially an obsolete OS.
Anyways, that isn't it, we have some new information regarding Skylake as well and yesall of this is confirmed:
Intel is launching Broadwell Processors in 2015 (called Broadwell-K) and will utilize the LGA 1150 socket. The processors will be the first to be fabricated on the 14nm node (in the mainstream market) and will require the 100 Series chipset natively with backwards support for the 9 series chipset as well. Since DDR4 is one of the major selling factors for Skylake, users will do well to go with the 100 Series platform (unless motherboard AIBs decide to release modified 9 Series mobos).
Intel Mainstream Platforms Comparison Chart:
| | | | | | |
| --- | --- | --- | --- | --- | --- |
| | Intel Sandy Bridge Platform | Intel Ivy Bridge Platform | Intel Haswell Platform | Intel Broadwell Platform | Intel Skylake Platform |
| Processor Architecture | Sandy Bridge | Ivy Bridge | Haswell | Broadwell | Skylake |
| Processor Process | 32nm | 22nm | 22nm | 14nm | 14nm |
| Processors Cores (Max) | 4 | 4 | 4 | 4 | 4 |
| Platform Chipset | 6-Series "Cougar Point" | 7-Series "Panther Point" | 8-Series "Lynx Point" | 9-Series "Wild Cat Point" | 100-Series "Sunrise Point" |
| Platform Socket | LGA 1155 | LGA 1155 | LGA 1150 | LGA 1150 | LGA 1151 |
| Memory Support | DDR3 | DDR3 | DDR3 | DDR3 | DDR4 |
| Thunderbolt | Yes | Yes | Yes | Yes | Yes "Alpine Ridge" |
| Platform | Desktop LGA | Desktop LGA | Desktop LGA | Desktop LGA | Desktop LGA |
| Launch | 2011 | 2012 | 2013-2014 | 2015 | 2015 |
Share Tweet Submit
Stay in the loop
GET A DAILY DIGEST OF LATEST TECHNOLOGY NEWS
Straight to your inbox
Subscribe to our newsletter
Related
AMD Mendocino APUs Might Feature Just Two RDNA 2 Compute Units
Jason R. Wilson•9 hours ago
iOS 16 to Bring Always-On Mode and 'Social Network-Like Functionality' in Messages
Ali Salman•10 hours ago
MultiVersus Closed Alpha Hands-On – Bugs Bunny is No Pushover
Francesco De Meo•11 hours ago
Elon Musk Wins 300,000+ Votes In Poll Versus Alexandria Ocasio-Cortez
Ramish Zafar•14 hours ago
AYANEO Air Plus Handheld Console To Feature AMD's Latest Mendocino APUs With Zen 2 CPU & RDNA 2 GPU Cores, More Affordable Than A Steam Deck
Hassan Mujtaba•16 hours ago
Please enable JavaScript to view the comments.