Intel has shared some closeups of its upcoming 14th Gem Meteor Lake-P processors. It's primarily based on the chipmaker's 4nm process node, it'll be the first client family to adopt a tiled (multi-chip module) design with four different dies. In a first, the integrated GPU will be outsourced to TSMC's 3nm node while the SoC and IO will be fabbed on a more mature process, probably the 14nm node.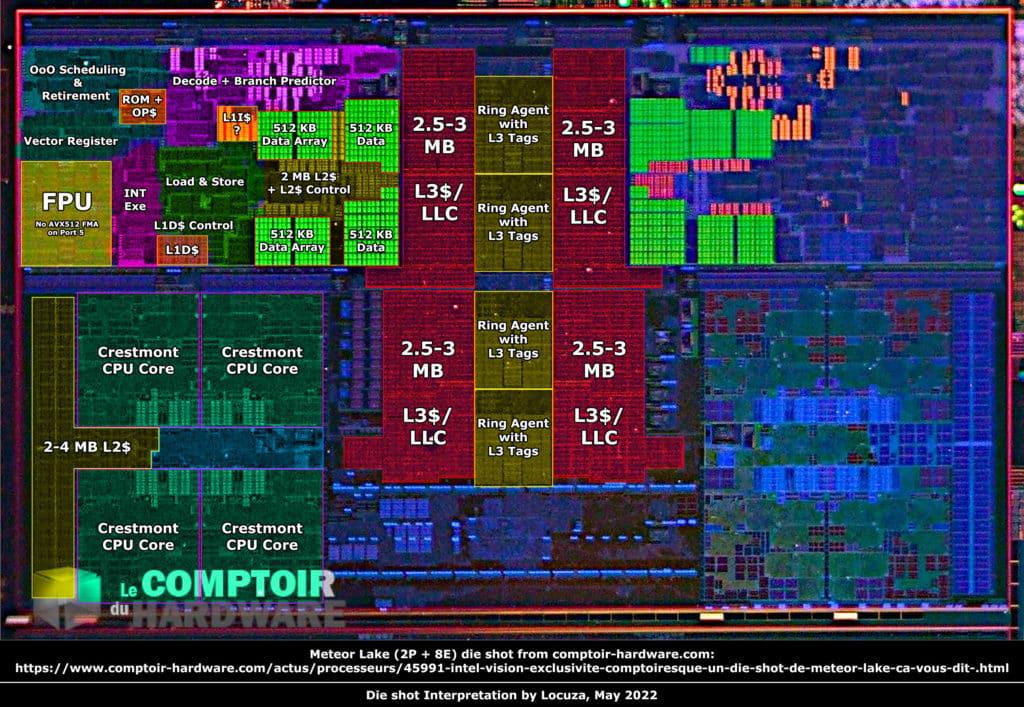 The CPU die will feature a hybrid core design, much like Alder and Raptor Lake with a new architecture for performance and efficiency cores. The core counts are likely to go be increased as well. The integrated graphics are expected to get a significant overhaul in the form of the tGPU engine and some form of integrated AI accelerator.
In the above picture, you can see the CPU die fabbed on the Intel 4 node on the top left and the 3nm graphics tile fabbed on TSMC's 3nm N3 node below it. The SoC and the I/O dies (14nm?) are to the right. The SoC tile is likely the larger one and the I/O is the smaller one on the extreme right.
Sapphire Rapids has also been pictured with four 7nm tiles and the HBM variant with 8.
Finally, we have Ponte Vecchio with forty-something dies, including compute, graphics, cache, memory, etc. Both Ponte Vecchio and Meteor Lake will feature Foveros 3D stacking and EMIB interconnects to boost inter-die bandwidth.
Via: PCWatch