The US digital assets exchange finds high demand for its innovative crypto portfolio management solution, particularly in the UK trading markets.
PALO ALTO, Calif., May 19, 2022 /PRNewswire-PRWeb/ -- International cryptocurrency exchange PayBito is making waves with its cutting-edge white label solutions for crypto trading. Their recent offering, crypto portfolio management system, is garnering notable attention within the rapidly growing UK crypto markets.
The UK has long been a hotbed for global trading. Reports indicate that 1 in 3 UK citizens have digital asset investments. The rising popularity of PayBito's market-related technology reflects crypto's potential and a growing interest among institutional investors, forex, financial enterprises, and other sectors to venture and offer the best crypto trading services.
PayBito Chief and noted blockchain pioneer Raj Chowdhury states, "Institutions venturing towards offering crypto trading facilities must prioritize real-time service delivery with high-security encrypted blockchain technology and efficient portfolio management systems."
The PayBito offering comprises a comprehensive platform with options for optimized organization, management, evaluation, and tracking of digital assets portfolio. It also features multi-asset support, superior connectivity, real-time transaction reporting, risk management tools, and advanced security features(2FA validation and FIPS 140-2 accredited HSMs). In addition to PayBito, the platform is also compatible with other major crypto exchanges.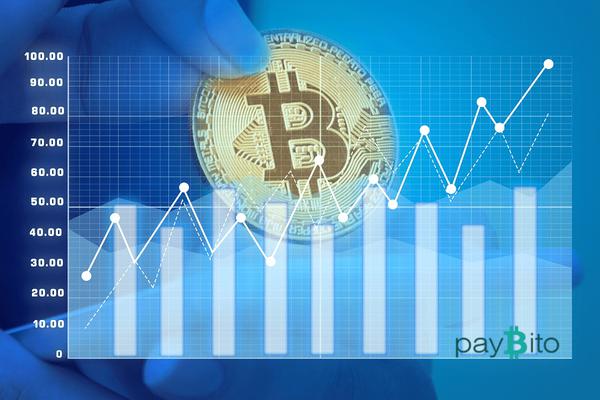 "The key reasons for crypto's worldwide success are the assurance of transparency, security, and its versatility as an alternative to conventional fiat denominations. Also, the wild swinging volatility of the markets is taken advantage of by seasoned traders, who often delve into margin trading and other opportunities to maximize growth," concluded Chowdhury, who had previously spoken against EU's crypto curbing laws, and the need for balance in crypto development.
The US-based PayBito recently updated its UI/UX and its coin listing, currently consisting of a total of 41 digital assets. The exchange had offered its white label crypto exchange architecture to a major Middle Eastern global bank. The exchange is also experiencing high demand for its crypto custodial service.
The growing demands for PayBito's multiple solutions point towards the rising relevance of crypto as an investment option and the company's proficiency in delivering products that exceed expectations. Businesses looking forward to offering crypto trading services can avail growth and revenue opportunities by leveraging these blockchain-powered solutions.
PayBito is a leading cryptocurrency asset trading platform operating globally. The platform is designed and managed by a team with rich experience in Banking security systems, Cryptocurrency trading, and Blockchain technology. It is available in the web version as well as in iOS and Android stores. PayBito services include white label cryptocurrency exchange, white-label payment gateway, exchange affiliate, and coin listing. PayBito offers some of the best rates and top-notch security in the crypto world.
Media Contact
COLEEN F, Hashcash Digest, +14159662907, coleen@hashcashdigest.info
SOURCEPayBito