The cryptocurrency market is still reeling from the worst crash in its history. But even after watching investors lose hundreds of billions of dollars, some crypto fans are not giving up on the technology.
"What happened is very sad," said Jaclyn Ding, a crypto investor and MIT graduate student. "People are still calming down from their emotions."
Tension has been high since last week when one digital currency lost 99% of its value. That triggered a drop-off in other cryptocurrencies, including the more well-known Bitcoin and Ether. Even after some recovery, the total value of all digital currencies is still down by about 30% compared to the beginning of May.
For many observers and investors, the crash demonstrated the risky and speculative nature of crypto.
But despite the initial shock, Ding said investors like her still see a future for cryptocurrency.
"[The crash] exposed problems, but the infrastructure is still there," she said.
Ding avoids what she considers riskier investments in crypto, but she isn't planning to exit the market altogether. "You don't leave the entire economy," she said.
The next chapter for crypto will almost certainly include more regulation, said Mark Williams, who teaches finance at Boston University's Questrom School of Business.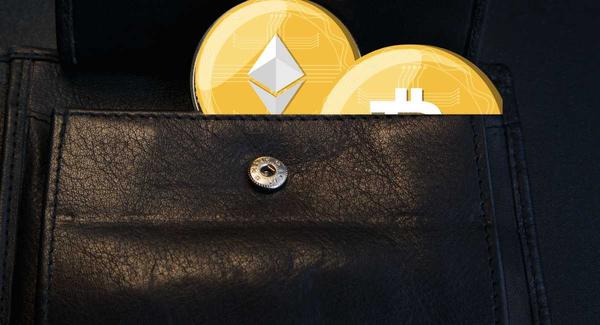 "I think this is going to really separate the the real projects versus those that just had a lot of marketing hype and no substance," Williams said.
Cryptocurrencies are part of a larger ecosystem of applications and projects that use blockchain technology, a system for recording transactions across a global network of computers. It's sometimes described as a shared digital ledger. That larger ecosystem is still growing at a rapid pace, said Williams.
New regulation could aid that growth, according to Leon Liu, a Boston-based consultant for blockchain startups.
He points out that some investors are wary of the volatile swings and regulation-free atmosphere associated with crypto. He thinks if lawmakers and regulators, such as U.S. Treasury Secretary Janet Yellen, are now paying attention, that is a good sign.
"I think regulation is absolutely coming, but I don't think it's as bearish as people think it is," Liu said. "The days of 'Wild Wild West' is nearing the tail end."
Liu believes the right regulations could encourage investors to feel more comfortable pouring money into blockchain companies.
That would be a welcome development for some, particularly if it helps keep momentum growing in the industry.
"I wanna see builders continue to build and projects continue on their roadmap," said Michael Millett, a recruiter who specializes in finding workers with technical expertise for crypto companies.
Millett, who cofounded the company Craft Recruiting, said a couple of his clients froze hiring after last week's crash. But overall, he still sees strong demand for tech talent in the industry.
A particular type of cryptocurrency — called a stablecoin — issued by the company Terra, was at the center of the crash. As the name implies, stablecoin is supposed to resist wild fluctuations in value because it is pegged to a stable asset, such as the U.S. dollar.