Automotive, mobility
Fraunhofer IIS has opened a five-kilometer (3.11-mile) 5G test bed for automotive 5G applications near the city of Rosenheim in Bavaria, Germany. A closed 5G network with multiple base stations covers the test track, where connected cars can be tested under real conditions. "The automotive test bed is designed specially for developers and users that want to test new connectivity solutions in a real road network," says Martin Speitel, group manager Automotive at Fraunhofer IIS, in a press release. "The focus is on testing transmission technology and evaluating specific transmitter and receiver components."
Advantest's new adaptable interface for its V93000 EXA Scale SoC test system increases usable space on DUT (device under test) boards and probe cards by 50 percent, according to a recent announcement. Automotive IC manufacturers (and manufacturers of RF and mobile ICs) need that extra space now, and with the DUT Scale Duo interface will the option to adapt to a larger probe card size or DUT board, using a sliding mechanism.
Infineon added to a 2-kV voltage class for 1500 VDC applications to its CoolSiC portfolio, targeted to generation photovoltaic, EV charging, and energy storage systems.
The IC-health monitoring company proteanTecs announced a $45M investment from Addition, a venture capital firm that invests in early and growth-stage tech companies, according to Crunchbase. The chip telemetry and monitoring technology from proteanTecs is now used by customers in uptime-critical industries such as datacenter, automotive, communications and mobile.
Keysight Technologies' new double-pulse tester (DPT) — the PD1550A Advanced Dynamic Power Device Analyzer — will help automotive OEMs and power converter designers test power modules more quickly. The analyzer addresses issues in testing that wide-bandgap (WBG) devices in new power modules were causing.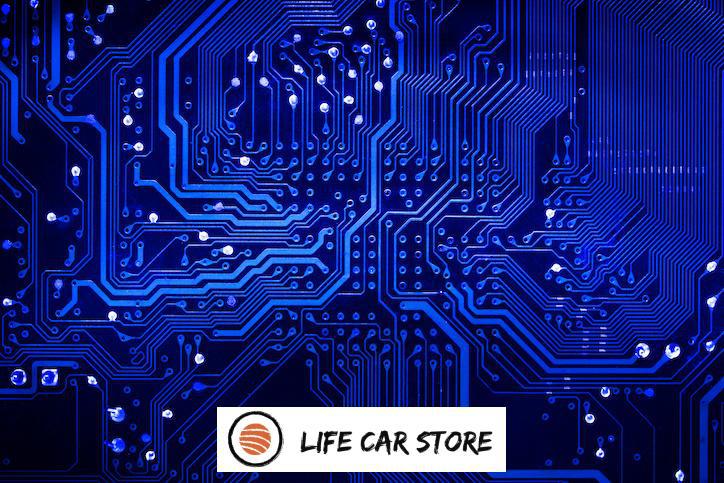 Foxconn (Hon Hai Technology Group) has completed its purchase ofHon Hai and Lordstown Motors' Lordstown, Ohio electric vehicle manufacturing plant. Ohio will be Hon Hai's important electric vehicle manufacturing hub in North America, according to a press release.
Pervasive computing
Evenstar radio units (RUs) — reference designs that resulted from the collaborative industry program to make OpenRAN architectures — are using AMD's Xilinx Zynq UltraScale+ RFSoCs. Xilinx (now AMD) has part of the Evenstar program, which Meta Connectivity (the rebranded Facebook) is managing. OpenRAN is an effort to create open standards for radio access networks to have interoperative equipment despite vendor and avoid a restrictive and fractured 4G and 5G network landscape of proprietary network equipment.
MediaTek announced its Genio platform/ecosystem and SoCs for AIoT (artificial intelligence of things) devices. The first SoC, the Genio 1200 has an octa-core CPU, five-core graphics, dual-core AI processor, and advanced multimedia engines. The 1200 targets smart home appliances and can process ultra-high def display and camera inputs.
Security
Intel introduced a new service to provide organizations with confidential computing and remote verification of trustworthiness of compute devices. Code-named Project Amber, the service will be independent of the infrastructure — in the cloud or on the edge — that is hosting the data to be protected. Deploying workloads as bare metal containers, virtual machines (VMs), and containers running in virtual machines using Intel's trusted execution environments (TEEs), Project Amber will be cloud-agnostic and Intel intends to provide independent software vendors (ISVs) with APIs and other tools to incorporate Project Amber. Project Amber is scheduled to launch in H2 of 2022 and will be generally available in H1 2023.Intel also said it would be developing secure AI systems for its research partners that protect data privacy. In anticipation of quantum computers, company also said it developed crypto guidelines for Intel products, has helped in standards development, and is evaluating new crypto algorithms for NIST.
Riscure broke down some attack 'stepping stones' to illustrate how microcontroller-based systems can be attacked, based on a KU Leuven study of a real-life incident involving a key fob.
People, companies
Bruker Corporation and TOFWERK AG have formed a strategic partnership to work on high-speed, ultra-sensitive applied and industrial analytical solutions, such as real-time TOF-MS for semiconductor applications, ambient air analysis, cork analysis, and diagnostics research from exhaled breath. Bruker will have a minority investment in TOFWERK.
Přečtěte si další novinky na stránce Výroba, testování a design, nízká spotřeba.
Více ke kontrole na Semiconductor Engineering: