California Gov. Gavin Newsom signed on Wednesday, May 4, an executive order to start work on a regulatory framework for blockchain and cryptocurrency companies.
The order is meant to build on President Joe Biden's executive order on digital assets signed on March 9, which initiated a federal government assessment of key issues raised by crypto assets and financial technologies. Newsom's order calls on state agencies to work with, and concurrently to, the federal government to "make California the first state to establish comprehensive regulatory and business environment for crypto assets."
The governor is trying to capitalize on a burgeoning industry, crypto assets and blockchain technology, that surpassed a $3 trillion market cap last November. Countries around the world like the U.K. and the United Arabs Emirates are luring crypto firms with friendly regulatory frameworks to attract investments, and California aims to joint other states and countries in this race.
This initiative seeks to provide a balance between innovation and consumer protection. The governor wants state agencies to create a regulatory environment that harmonizes federal and California laws, balances the benefits and risks to consumers, and incorporates California values such as environmental protection. Yet it will be interesting to see how environmental protection is included in the legal framework, given that some of the most popular cryptocurrencies like Bitcoin use a lot of energy for mining.
Additionally, the governor wants public institutions to engage proactively with the industry from the beginning to "spur responsible innovation."
"Past generations of innovation lacked proactive and early engagement by public institutions, leading to inequitable benefits across society," the executive order said.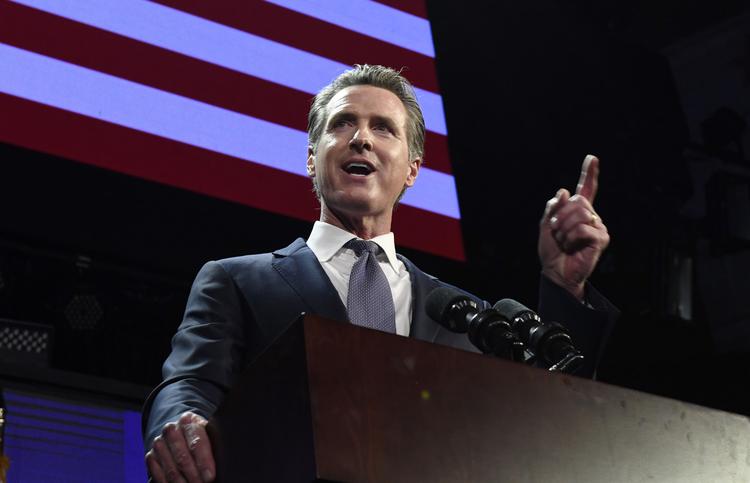 The order outlines seven priorities. From collecting information from stakeholders, to establishing public-serving use cases, including incorporating blockchain technologies in state operations or to find ways to "create a research and workforce environment" to "expose students to emerging opportunities."
Read also: Bitcoin-Friendly Senator Reveals Details of Crypto Regulation Bill
For those expecting a new law any time soon, this may be a bit disappointing, but the order only contains some deadlines for gathering information from the public without any estimated deadline for further regulatory action. The only deadline mentioned in the order is to provide guidance to California state-chartered banks and credit unions regarding crypto assets, and this is set for March 31, 2023.
The initiative is designed to work in parallel with the federal government to ensure there are not inconsistencies between state and federal regulations and to raise awareness of the benefits and risks of blockchain technology and crypto.
"California is a global hub of innovation, and we're setting up the state for success with this emerging technology — spurring responsible innovation, protecting consumers, and leveraging this technology for the public good," Newsom said in a statement. "Too often government lags behind technological advancements, so we're getting ahead of the curve on this, laying the foundation to allow for consumers and business to thrive."
U.S. lawmakers at state and federal level are introducing different bills to regulate certain aspects of crypto. Wyoming Republican Sen. Cynthia Lummis is working on a bill that may be introduced soon that could include proposed solutions to many of the issues under debate, like taxation or the oversight of cryptocurrencies between the Commodity Futures Trading Commission (CFTC) and the Securities and Exchange Commission (SEC).
Read more: House Bill Calls for Creation of Crypto-Less, Privacy-First Digital Dollar
——————————
NEW PYMNTS DATA: THE TRUTH ABOUT BNPL AND STORE CARDS – APRIL 2022
About: Shoppers who have store cards use them for 87% of all eligible purchases — but this doesn't mean retailers should boot buy now, pay later (BNPL) options from checkout. The Truth About BNPL And Store Cards, a PYMNTS and PayPal collaboration, surveys 2,161 consumers to find out why providing both BNPL and store cards are key to helping merchants maximize conversion.