CHANNEL PARTNERS CONFERENCE & EXPO, LAS VEGAS — Almost every MSP has responded to at least one ransomware attack in the past year, according to an Intel executive. Eric Townsend, Intel's director of SMB/MSP Americas marketing, told partners at this week's Channel Partners Conference & Expo that hybrid work is making customers more vulnerable.
As offices started reopening last fall, more workers were connecting to multiple networks, making organizations more vulnerable. Consequently, Townsend said that customers have increasingly been calling on MSPs for help. Speaking at the world's largest independent channel event, Townsend told partners that likely 80% of them have addressed at least one ransomware incident.
Unlike workers who consistently remote or always in the office, Townsend said attackers are exploiting the use of different networks. He said MSPs need to step up and not only address this tactically, but strategically.
Be counted among your peers as one of the top managed service providers in the world. Click here for the 2022 MSP 501 application.
"I really encourage you to think about your offering that you're putting out there," he said. "A lot of small and medium businesses I work with are saying, 'Look, I don't know how to handle this hybrid work; I'm looking for someone to help me.' And I think everyone here has to have your roles expanded beyond the technology side to the business side, to really say how they can actually work on the operational side."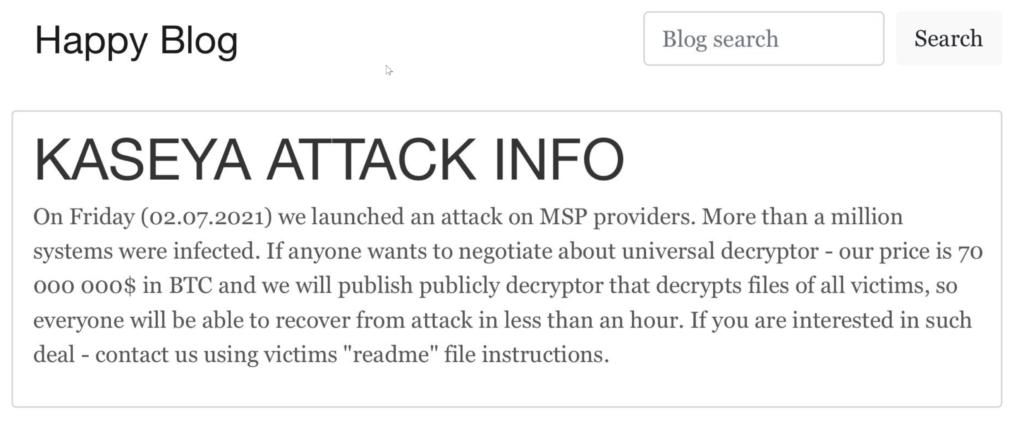 Options for MSPs
Townsend pointed to three capabilities available with commercial PCs that have 12th Gen Core processors with vPro hardware-based security. First is Intel Threat Detection Technology (TDT), which he said now has AI capabilities to better discover anomalous activity. It taps into endpoint detection and response (EDR) tools. ESET is among the most recent to announce integration of its tools with Intel's TDT.
Second, Townsend said two-thirds of attacks are memory attacks. Intel Flow Control can slow down denial-of-service attacks. The last part is to use Intel's vPro Active Management Technology (AMT) tools and new integrations with key RMM systems. Intel recently announced new integrations with ConnectWise, Kaseya and N-Able, among others. It also integrates with endpoint detection and response (EDR) software from the likes of Sentinel One and CrowdStrike, he added.
Townsend also recommended that MSPs consider the Intel Partner Alliance. It's a free program that provides access to training, multiple incentive programs and support teams. It also ties into programs from OEMs, such as Dell Expert Network.
Bill Michniewicz, program manager for the Dell Expert Network, was at the conference. Michniewicz explained the recently launched option for partners. Instead of reselling Dell PCs, the program compensates them for direct purchases from customers.
"When the customer purchases directly from us, the consultant or MSP gets the rewards from that purchase," Michniewicz said. "And then they also have their own personal portal where they can manage all the customers that they have."
Want to contact the author directly about this story? Have ideas for a follow-up article? Email Jeffrey Schwartz or connect with him on LinkedIn.