Smartphones are one of the most popular and widely used devices in the world. They're also one of the most customizable. If you want to make your phone unique, there are a number of options available to you. You don't need any special skills or equipment, since, with just a little bit of imagination and creativity, you can turn your phone into something truly unique and special to you. Here are five fun ways to customize your smartphone.
capas de telefone
The first thing people think of when they think about customizing their phone is a case. capas de telefone are the most popular way to customize your phone and for good reason. Not only do they protect the expensive device you carry with you everywhere, but they can also add a fun and personal touch to your device. capas de telefone come in all shapes, sizes, colors, and materials. There are also plenty of unique styles available, from cute designs to functional ones. You can find phone cases that will protect your phone from damage, or ones that are just fun. Whatever you're looking for, there's a case out there for you.
Alterar o tema e o papel de parede
If you're bored with the way your phone looks, consider changing the theme and wallpaper. You can find a wide variety of custom themes and wallpapers for your phone that will give it a new look and feel. You can also find plenty of free wallpapers and themes online.
Substitua o design do teclado
Changing the keyboard on your smartphone is a great way to personalize your phone. It's easy to do, and there are lots of designs available for free in the app store. You can also customize the keyboard by adding your own pictures or choosing from a variety of backgrounds and colors. Not only can you customize the look and layout of the keyboard, but you can also set the keyboard noises and vibrations to your liking. Whether you're looking for a themed keyboard or just want something new, there are plenty of options available to you.
Personalize a tela de bloqueio
The lock screen is the first thing you see when you unlock your phone. When it's not displaying the time or your notifications, it's a blank canvas ready for customization. You can change the wallpaper on your lock screen, add a background image that fades into view as soon as you unlock your phone, and even download apps that will display useful information or fun graphics on the lock screen. There are even some lock screen apps that allow you to customize the lock screen with widgets and other interactive elements that can be stylish or functional, depending on what you're looking for.
Adicionar widgets
Widgets are mini-programs that display information on your lock screen, like the date and time, current weather conditions, or how many steps you've taken so far today. Some widgets even allow you to interact with them via touch or voice commands. Consider adding some of the available widgets to your lock screen to make it more useful and interesting. You can customize the widgets by adding them in different places, changing their size or color, and even arranging them so that they are positioned in a way that makes them more appealing, useful, and easy to read and access.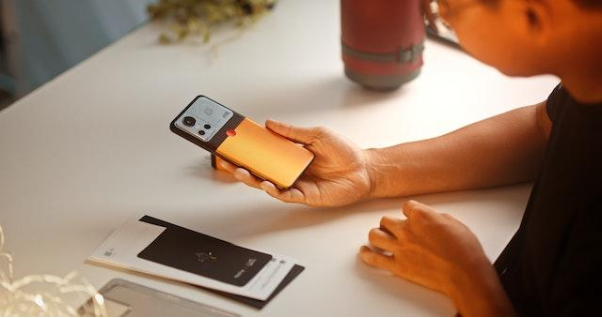 Conclusão
One of the best ways to make your phone more of an extension of yourself is to personalize and customize it. There are so many ways to do this, there's no reason not to. You have the power to make your phone feel like it was built for you. The more personalization options you have on your phone, the easier it is for you to express who you are through your device. Of course, if your mobile phone does not support so many functions, now verificar Venda HONOR 12.12 na Malásia, você pode aproveitar esta oportunidade para escolher um celular que seja mais adequado para você.